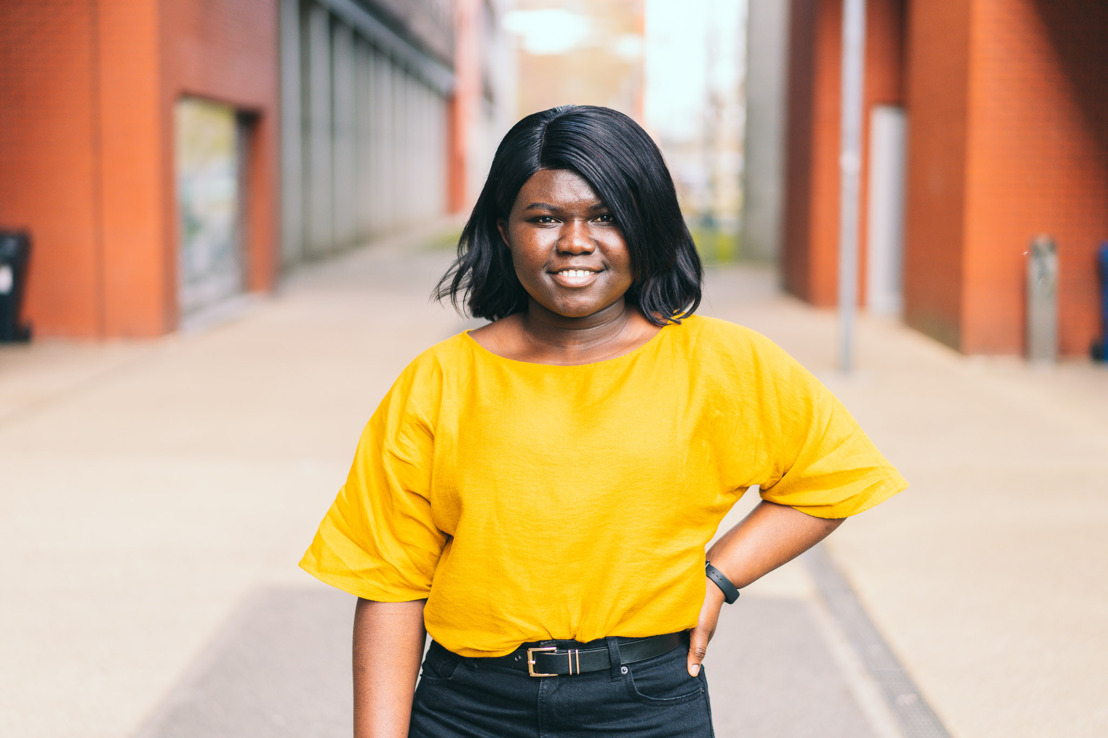 'I would love to be an actor in the tech and the design space, and use my knowledge to help improve the educational system ...'
'Ten questions for Nancy'
👩 Nancy Kyerewaa
​🌍 Originally from Ghana, but living in Belgium for 9 years
​🔗 International Digital Product Architect
​🎓 First year student on Campus De Ham, and wants to use her knowledge to improve education
Why did you choose the International Digital Product Architect course?
Honestly, it was not something I was passionate about at first, but I realized that in our current world, there is a lot of job demand in the tech sector. I wanted to do something in the tech world, but not related to coding, but more design, which I already have a bit of background in.
If you had 2 minutes, how would you describe the International Digital Product Architect Course?
What made you move to Belgium?
My father moved in here first, then I moved afterward to reunite with him.
Why did you choose Thomas More?
When I was looking for Colleges, Thomas more was my first option because it offered an International course that I could take in English instead of Dutch, which I can speak, but don't feel quite confident yet to use for studies. Besides, I have some friends who come here, too, so that also inspired me.
How is your interaction with the other students?
We are a small group, but we have a nice relationship. We keep in touch with each other through messaging apps.
What do you think of the school methodologies?
I think the method used in the Internation Digital Product Architect program is one to emulate. It provides students with on-the-job experience instead of cramming for exams and forgetting afterward. This can be used across the board to set the school apart. ​ Since I believe in less traditional educational systems, I think some classes in the program could be put together to form one big subject. I would like to have a system where you don't follow the traditional 3 years of education to get a degree.
Do you have a student job?
In fact, I started recently a non-profit organization called 'the better me projects', where we help students to take charge of their education. It is a platform that provides relevant resources and guidance to excel students in their educational pursuits to make an impact in society.
Where did the inspiration from your non-profit come from?
It came from my personal experience. Before gaining access to higher education, I went through a lot of difficulties, with no help or support from my immediate environment. I had to search extensively online before getting an opportunity. I want to empower and facilitate this process to other students as well.
What is your dream job?
I want to be an educational consultant, and I believe with the skills of technology and design, I can help in the educational sector. I would like to help students, but not as a teacher or a principal. I would love to be in the tech space and the design space and use my knowledge to help improve the educational system. ​
Do you have any advice for the new upcoming international students?
As a new student, you should always consult with the program coordinator to put your classes and student points together and be sure everything is correct before you submit for approval. Also, I will encourage them to learn outside of school (assignments, textbooks, etc). Take that responsibility and create your curriculum with what you study at school and on your own. Also, don't be afraid to start sharing your knowledge with the outside world especially on LinkedIn. It becomes easier to find internships and jobs. Finally, enjoy your academic journey and take charge!
---
💡 Her own experience inspired her to help other students on their path.
👨‍💻Sees opportunities in tech, but wants to apply her creative and design skills to it.
👩‍🎓Wants to use the power of technology and design to change the educational system.