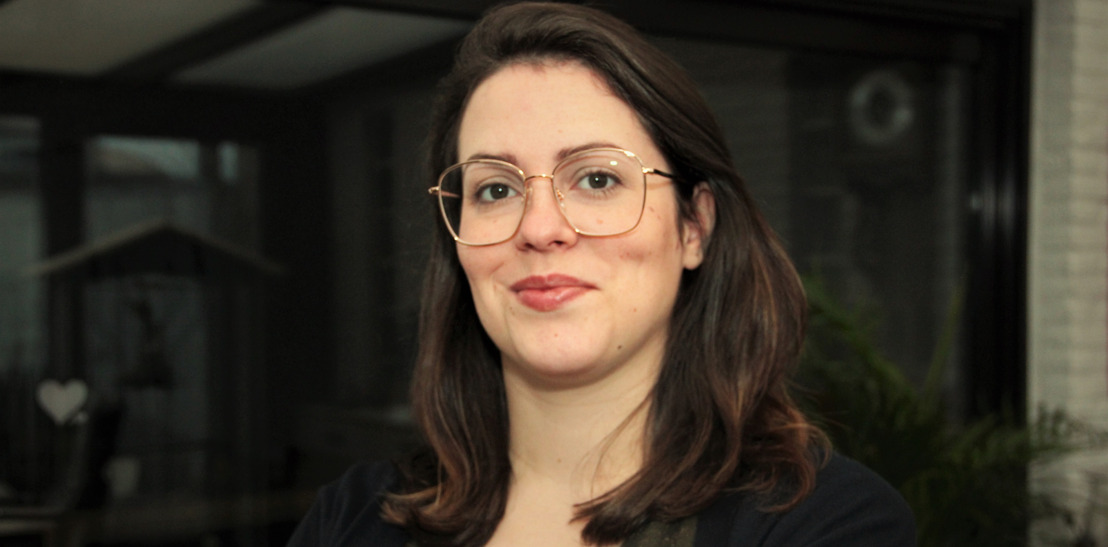 'There is nothing wrong in starting over your studies and searching for a brighter future'
The young, innovative, spirited and happy-go-lucky Babette Geerkens (30) is in the process of completing her education at Thomas More Geel. She is currently in her final year of Applied Computer Science with a specialization in Artificial Intelligence. The driven Babette opens up about her previous struggles and shares her journey of the past few years. 'I used to work as the Head of the Vegetables and Fruit section in a supermarket. Afterwards I seeped into an Italian shop for a little while. I didn't receive as much loan as my hard work required', says Babette.
During Babette's work period a light went off in her head which told her to start doing what she loves and to pursue a career based on her personal interests. 'I didn't want to work as a salesperson my whole life. I needed more positive energy and challenges. I didn't enjoy working either. I convinced myself to go on a hunt for an option which would give me satisfaction and where my bright future would lay', says Babette.
'I hadn't received any negative reactions when I decided to become a student again'
Babette took her laptop and thoroughly went through all the options she had. Her dilemma made her decision twain a little more. The dilemma of combining work with her future studies were forming a state of tension. 'my inner gut feeling knew the combination of work and studies would not be my cup of tea. Eventually I decided to give up work and partake in a full-time programme. I just wanted to be conclusively sure of my decision. I like web designing because I like playing with code. I kept the future prospects in my mind and finally opted for this course', tells Babette.
Positivity, energy and satisfaction
Babette didn't only inspire herself by taking the courage to study further, but also inspired her environment. 'My mom was delighted to hear about my decision. For her it was a dream come true. She was longing to this decision of mine for a long time. ​ My significant other fully supported me too and stood behind me like a solid rock', shares Babette.
'I have the urge to reach the stars', says Babette about herself. 'I always tend to aim high. I see it more as a positive energy which runs through my veins. I work hard and spend the majority of time on my studies. I like to spend time on my assignments. I have a very flexible schedule. We have a regular day off in our timetable, and I think that comes in handy because it gives me more space to revise my lessons of the week', tells Babette.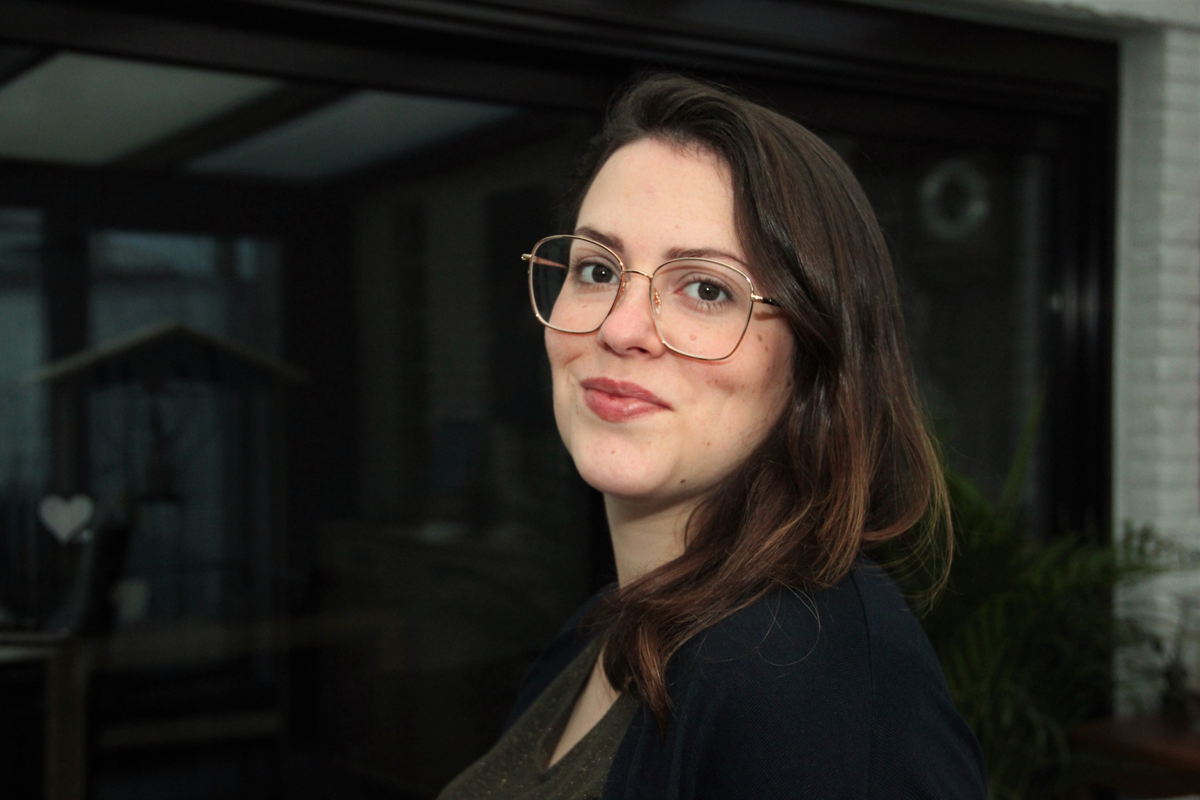 Hard work always pays off
Babette does not let pressure and an overload of assignments form a barrier in her life. She tries to overcome stress and keeps on working hard to deliver masterpieces. 'The difficult part of being a student again is the big amount of assignments and the time they require. I put many efforts in my work and it satisfies me seeing it pay off. In our course it's less of studying and more of practical work', says Babette.
Babette loves studying in a university college which never sleeps. She loves the interaction between the lecturers and the students. 'I adore the ambiance at college. Every single person I come across is so passionate and driven. The school itself is very innovative and always on the go to make arrangement. Everything is always running smoothly', says Babette.
A majority of students feel like skeptical owls when it comes to making the right decision at college or university. It all revolves around the right settlement and vibe according to Babette. 'If you have a certain peculiar interest in a course then you should never take a step back. Always strive to future prospects and take steps ahead. Never be scared of being left alone. I would also like emphasize on the failures. Please do not get demotivated if you have failed an exam. Do your best, try harder and you'll definitely reach the stars', says Babette.
Do you also have Computer and IT microbes running through your veins? Hesitate not to check out the Dutch and English programme!