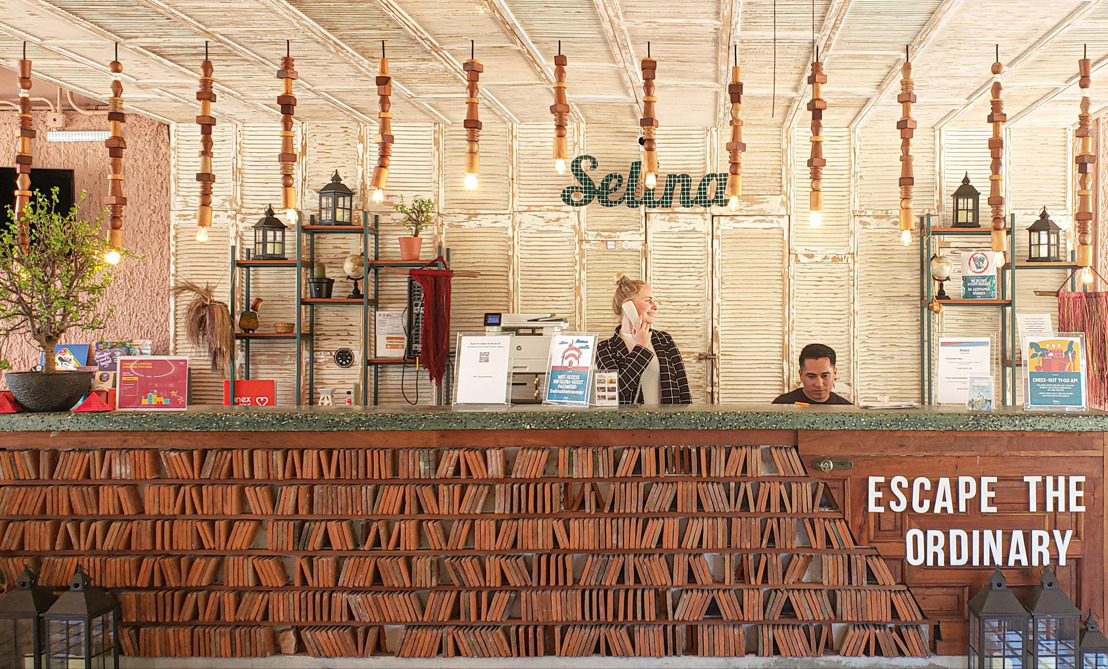 Tourism is dead. Long live tourism!
Importance of professional travel experts will only increase
The tourism industry has been hit hard by Covid-19. Corona has temporarily closed the doors of hotels, museums and restaurants. Cruise ships are staying ashore, planes are sitting on the ground. And yet, with a degree in Tourism and Recreation Management, the world will be back at your feet in no time. 'This is not the first crisis to hit our sector. So we know from experience that tourism will be back on the map sooner than expected. The new tourism, that is. ​ And for that we need creative young ​ professionals,' says Koen van den Bosch, CEO of the Association of Flemish Travel Agencies (VVR) and lecturer at Thomas More University of Applied Sciences.
​
​As the main professional association for travel agencies in Belgium, the VVR closely has been ​ monitoring the impact of the coronavirus on the tourism sector. 'Behind the scenes, work is still going on to repatriate travellers and book holidays. It's all hands on deck to manage all that,' adds Koen van den Bosch.
An Reynders, sales manager for Iberostar Hotels and Resorts in the Benelux region, tells the same story. "We've been hit hard by the crisis. We had to close our hotels little by little. But we are already working hard on the restart."
Closer to home, Peter Craeymeersch, director of Kursaal and Tourism Ostend, measures the damage. "With the beautiful weather during the Easter holidays our coast could have had one of the best holidays ever. We are faced with a big challenge to make sure that the hotels, restaurants, cafes and shops are doing good business again and that we can once more see a lot of tourists strolling with a broad smile along the seawall".
The wounds are deep. Yet the belief in a rapid recovery remains strong, on all sides. Piet Demeyere, spokesman for TUI Belgium, has been in the business for more than twenty years. 'For those who are afraid that this will take a very long time, I can say one thing: this is not the first crisis to affect the tourism sector. We've had the banking crisis, ash clouds, attacks ... all moments when it got very dark for a while. But sooner than we could ever have imagined, things have gotten back on track.'
An Reynders agrees wholeheartedly, 'people are in lockdown, they can't go beyond the church tower. That encourages the desire to travel. We've been able to save a lot. People feel like leaving. In no time at all our travel agents will be developing dreams for their clients once again.'
'Tourism is about enjoyment. We will continue to do that after corona. Maybe not in the same way. Together with people from the sector, we've spent the past few years searching and experimenting on ways to improve tourism and organize it in a better way. Maybe this crisis can speed up that process. For this new approach, we will need many new colleagues,' says Erik Hennes, regional coordinator at Tourism Meetjesland.
The travel professional is not dead. On the contrary! We will become more and more important in the future. Long live tourism!
It's clear that the sector is not going to sit back and do nothing. 'We're already looking beyond corona. We are looking at a new normal in the travel industry in the post corona era,' says Koen van den Bosch. And for that we need new yount professionals. Professionals who have the right skills. Young people who can think creatively to help shape the new ways of travelling. Tourism is also an important player in the global economy. If you look at the GDP of many countries, tourism plays a very important role there'.
Sjobe Schellens, UniTrips, has also had a lot of work in the past few weeks. 'We've brought people back from abroad, we rescheduled trips, kept customers informed of the advice of the Security Council. Quite a job! And that's where the importance and value of a good travel professional is proven. In the future we will become even more important. People are going to take health care and safety even more into account when choosing their destination ... Only we, as travel professionals, can provide sufficient advice and information. The travel professional is not dead. On the contrary! We will become more and more important in the future. Long live tourism!'
---
Fly high with Tourism and Recreation Management.