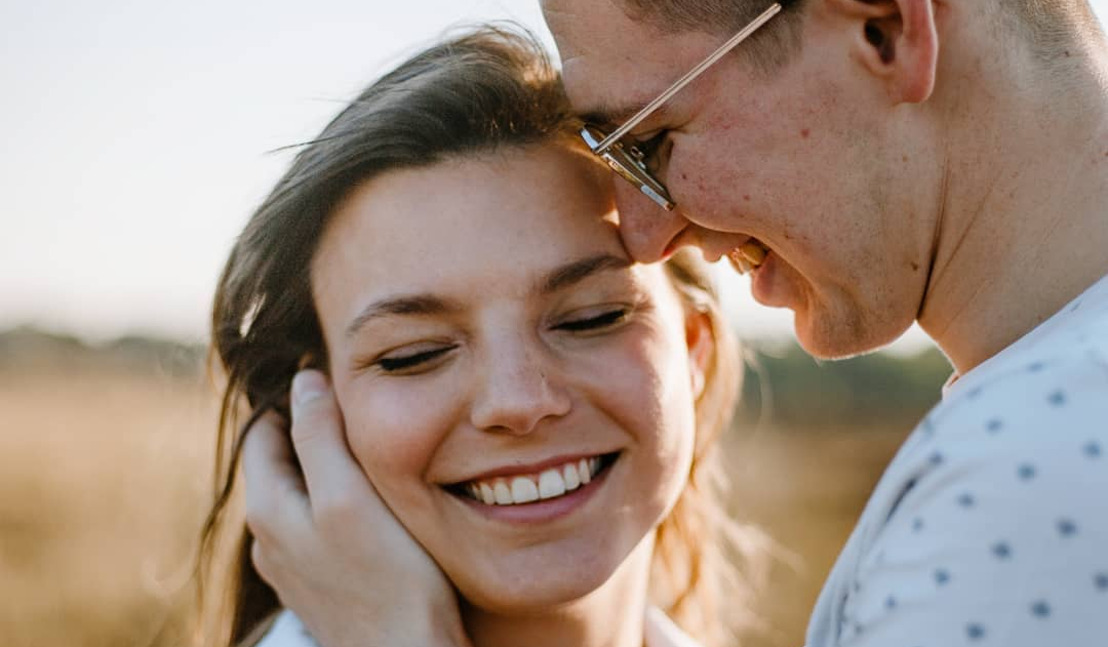 'Expect more: this slogan was made for us'
Thomas More Valentine's Day Special Grand Cru ❤: Dyonisa and Pieter met at Thomas More and now live together
'No, it wasn't love at first sight,' says Dyonisa with a laugh. 'We'd been studying Journalism for two years – we were even in the same class – and we knew each other quite well, but it wasn't until the third year that we really clicked. Apparently, it came as no surprise to the rest of the class. There were six other couples in our Journalism programme. We used to joke that the slogan 'Expect more' was perfect for our school. A great programme and the love of your life: two birds with one stone!'
Dyonisa and Pieter have been inseparable for three years now. They recently bought their first apartment together and moved in last weekend. Both work in communication and marketing: Dyonisa for a company in Sint-Niklaas and Pieter in Hoboken.
Dyonisa and Pieter were made for each other. When it comes to their relationship, it seems like everything aligned perfectly.
'Not only were we in the same year,' says Dyonisa, 'we also happened to choose the same specialisation. When we first started dating, we found out we also chose the same internship at Golazo, an event agency. That meant we could see each other all the time and drive to work together, which was great. Coincidence or not, our paths kept crossing, so maybe it really was meant to be.'
​
​(Text continues under photo)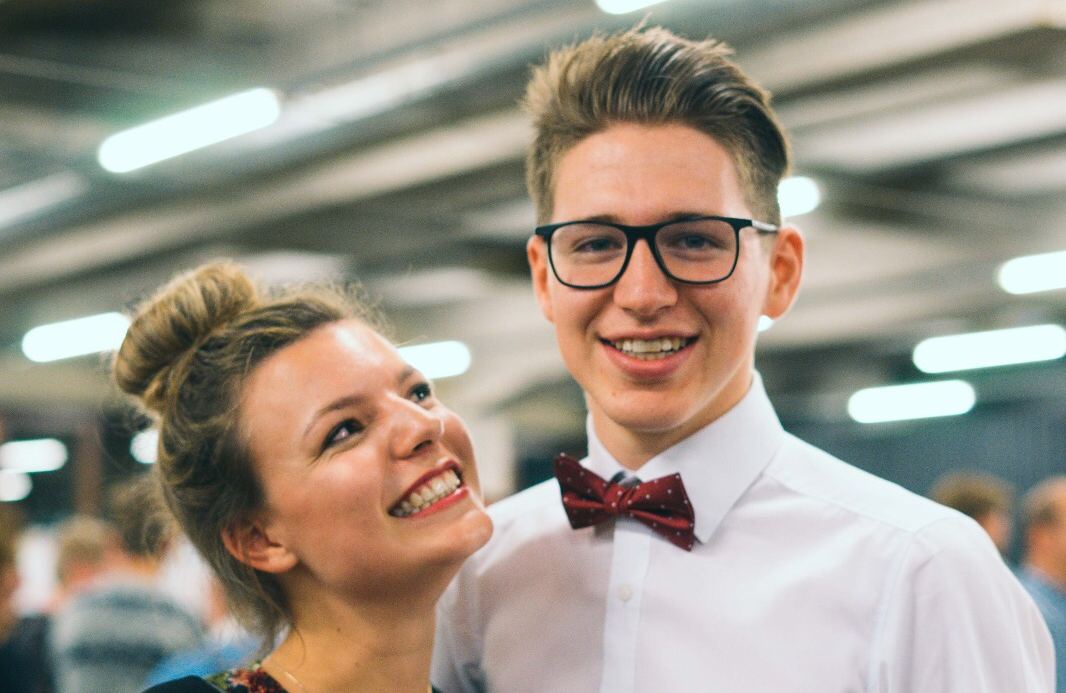 Dyonisa and Pieter at the Journalism graduation ceremony.
It was also a coincidence that Dyonisa chose to study at Thomas More in Mechelen, seeing as she is from Kruibeke.
'Antwerp would have been the more logical choice,' she says, 'but at the SID-in I was instantly attracted to Thomas More's approach and journalism philosophy. This meant a three-hour commute from Mechelen every day. I'd never even been to Mechelen before, but I have absolutely no regrets. I'm very happy with my decision. The campus was incredible, and I still love the city.'
Although not all of the Journalism couples made it, it's safe to say that Thomas More sets the stage for romance. But you still have to work hard for it and be open to a little divine intervention every now and then.
'No, we don't have anything special planned for Valentine's Day,' says Dyonisa. 'We're going out for a romantic dinner, but that's about it.'
Header photo © wildflowerphtgrphy
(wm)
Inspired by this story? Discover our International Journalism program or visit us at one of these info moments.